Are you planning summer trip to Liptov region? Are you looking for some tips where to travel during summer season? Do you like natural lake water or swimming in the sea? So that you consider mountain region is not the right choice for you? We are the local travel agency and we can make your trip special, right the way you like. Liptovská Mara reservior truely resembles Liptov Sea and surely catches the hearts of tourists seeking natural beauty, outdoor activities, and a serene atmosphere.
Summer recreation and sports
Liptovská Mara is a stunning destination in Liptov with breathtaking landscape surrounding of rolling hills, lush greenery, and the majestic Tatra Mountains in the distance. It is a man-made reservoir on the river Váh, set in picturesque country, that offers a wide range of attractions and experiences for visitors of all ages and a perfect backdrop for relaxation and outdoor adventures. Whether you're an adventure enthusiast, a nature lover, or simply looking to relax, Liptovská Mara offers a variety of leisure time possibilities for every type of traveler.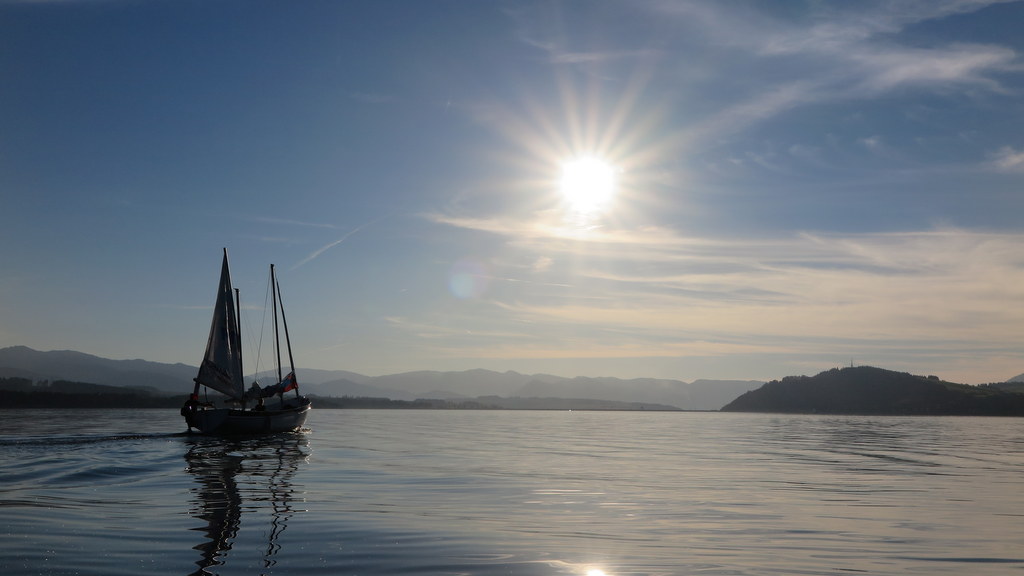 The reservoir itself offers an array of water-based activities. The clear and clean water is especially inviting during the warm summer months. Tourists can enjoy swimming, kayaking, paddleboarding, and even sailing on the tranquil waters of Liptovská Mara. However due to strong mountain or valley winds it can change into the real sea with high waves and great playground for windsurfer lovers. Best accessable points for water activities are from 2 official beaches, and 2 new water sports spots.
Beaches at Liptovská Mara
Liptovský Trnovec beach and Liptovská Sielnica creek offers you sunbathing, relax, picnicing and also provides restaurants, buffets and rent boats, jetsurf and paddle boats. Liptovský Trnovec beach provides water fun kids zone, camping and most of sightseeing boat trips start here. Explore the reservoir from a different perspective by taking a boat tour. Enjoy guided tours that provide insights into the history, ecology, and culture of the area while taking in the breathtaking views. You can decide what kind of boat you prefer: solar sightseeing boat, water catamaran, sightseeing boat Maria, sailboat Nellisa or ship Fatima. All of them start at beach Liptovský Trnovec and sail every day during the summer season, due to the weather. For spring or autumn you can arrange private sails.
Liptovská Mara water sport paddleboard centres
New modern water centres are at Marina Liptov and Maladinovo. Marina Liptov is moder luxury port with restaurant, buffet, private sightseeing boats for rent, paddle board rent and camping place. Maladinovo has a mole with Liptovská Mara paddleboard centre, restaurant and accomodation. Next to it there is a private port Limar.
Local gastronomy
If you drive throug highway between Liptovský Mikuláš and Ružomberok, you can stop at Koliba Dechtare Restaurant for traditional meals– halusky or dumplings with cottage cheese and spectacular views from the south shore of Liptovská Mara.
History of Liptovská Mara
The construction of the dam required the flooding of several villages and settlements in the area. As a result, communities that had been established for generations had to be relocated to higher ground. Some of the houses were moved to The Open Air Museum of Liptov Vilage Pribylina. The last sign of floded houses is the photogenic church tower next to Havránok. During the constructions of the reservior, the remains of Celts were found and that made a big change in the Liptov history. Now you can find an open air museum Havránok with construction of old celtic vilage from this area.
Would you like more to enjoy?
Liptov and Tatra region has lots to offer and see. Get the real experience from our beauties and let us create you great memories from your next holiday at Liptov and Tatra region.
If you like our tips, you can subscribe a newsletter not to miss any news from us.